Doc O' Lena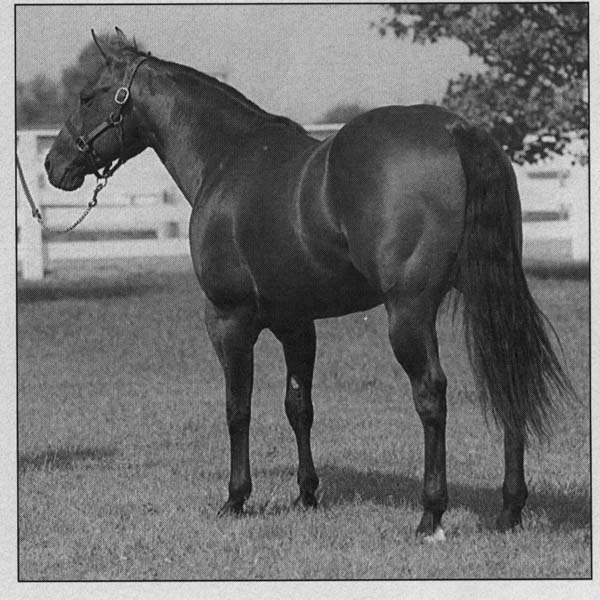 Description:

The perfect balance between Doc Bar and Poco Lena.
By Lesli Krause Groves.


The mating of two famous individuals guarantees absolutely nothing, but when two legends of the cutting horse industry met in 1966, the DNA fell perfectly into place to produce the only horse to ever make a clean sweep of the NCHA Futurity.
Doc O'Lena. Even his name struck a perfect balance between his sire, Doc Bar, and his dam, Poco Lena.
Doc Bar earned his reputation through his progeny rather than his own performance, but Poco Lena staked her place in history during a decade on the cutting horse circuit. Five times she was NCHA reserve world champion. Three times she won the AQHA Honor Roll title in cutting, plus she's credited with 174 halter points. She won nearly $100,000 in NCHA during an era in which $15,000 would clinch a world title.
Doc Bar's owners, the Jensens of Paicines, California, bought the severely foundered Poco Lena in late 1962. In a bizarre turn of events, she had been left unattended in a horse trailer for perhaps as long as four days, when the man hired to drive her to Texas from a show in Arizona disappeared. (See Legends, November 1990 QHJ). What's more the long-term effect of drugs which had kept her from cycling during show season had compromised her broodmare potential. It took three breeding seasons before she was finally safe in foal.
Doc O'Lena was born June 21, 1967-tiny, bay, with white on half of his left, hind pastern. The Jensens hoped to sell him as a yearling to Don Dodge, who had trained Poco Lena. Dodge turned him down because of his size - or rather, lack of it. (Now, of course, because of horses like him, his dimensions would be considered ideal.)
The Jensens decided to keep Doc O'Lena and have him professionally trained. They asked Shorty Freeman, who was training out of Scottsdale, Arizona, to come try him on for size. Freeman had made a world champion of Hoppen. He was pursuing the title again with King Skeet in 1968, when he stopped on his way to the San Francisco Cow Palace to look at Doc O'Lena, then a long yearling.
When Freeman stepped up on Doc O'Lena that very first time, the green broke colt ran off with him.


"I didn't think running off belonged to him, so that didn't really bother me." Freeman told Gala Nettles for her book "Just Shorty." "And I didn't really feel his size was any factor. I don't like big horses to begin with. Besides, I knew what the old mare was, so I wanted to ride him."
Freeman said Doc O'Lena got most of his training as a two-year-old. "When he was a three-year-old, I was haulin' King Skeet for the championship of the world and gone a lot of the time. A trainer made his livin' on the road showing horses then. But I didn't train Doc O'Lena anyway, he trained himself. I knew about 30 days after I got him that he was an exceptional horse. . . I always had to ride him last in the training program, 'cause if I didn't, I'd be mad at all the other horses in the barn. He was just that good."
King Skeet's owner, Adrian Berryhill of Scottsdale, Arizona, bought Don O'Lena from the Jensens in April 1970. Berry hill agreed to take Freeman in as a partner, although, at the time, the trainer could only contribute his confidence and training. He didn't have $7,500 for his half of the $15,000 purchase price.
Doc O'Lena paid for Freeman's interest in December at the NCHA Futurity. The duo won both preliminary go-rounds, the semi-finals, and the clean slate finals. The feat was worth $17,357, half of which would go to Freeman as the trainer - and most of which Freeman would return to Berryhill for his stake in Doc O'Lena.
Doc O'Lena and Shorty Freeman blazed a lot of trails. The bay stallion with the elite pedigree would become the first Futurity winner to sire a Futurity winner, with Lenaette in 1975. His son Smart Little Lena was the first horse to win NCHA's triple crown. And when the bay stallion was syndicated for an unprecedented $2.1 million in 1978, it was another milestone in cutting horse history.
NCHA Hall of Famer Buster Welch has said, "Shorty did with Doc O'Lena in cutting what the guy did for running who broke the four-minute mile. He opened the door."